Board of Directors
WSHLA enjoys the benefits of a large board of directors comprised of SLPs who donate their time and expertise to the profession and our community. We meet 4-6 times a year to plan programs and events for WSHLA members, as well as the community.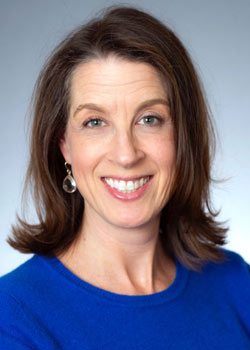 Lauren Albert M.S. CCC-SLP – President of WSHLA
Lauren is also the owner of Confident Communicators, a speech and language private practice. She has extensive experience working in both the preschool setting, with speech and language delayed children, as well as within the private school sector, working with students who have language-based learning deficits. Her areas of expertise include verbal and written communication difficulties, executive functioning deficits, and speech articulation disorders. Lauren holds a B.A. in Psychology from the University of Maryland, an M.B.A. in Management from Baruch College and an M.S. in Communication Disorders from Mercy College. Lauren can be reached at lauren@confidentcommunicatorsny.com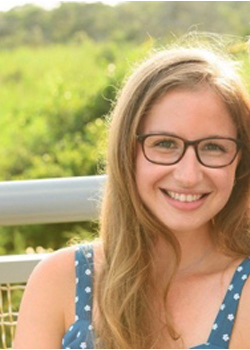 Tala Hershey M.S. CCC-SLP – WSHLA Vice President/Membership Chair
Tala is a licensed and certified Speech and Language Pathologist. She is the founder of Hershey Therapy Practice, PLLC based out of White Plains, NY. Tala received her undergraduate degree from Skidmore College and her master's from New York University. She continued to become PROMPT trained, and has training in Sounds in Motion and DIR-Floor Time. She has experience working with children and adults in a variety of settings including privately, in schools, and in rehabilitation facilities as well as with a variety of disorders including articulation/phonology, language delay, school-aged language disorders, higher level language difficulties, social/pragmatic difficulties, fluency/stuttering, voice disorders and myofunctional swallowing disorders.  Tala can be reached at thersheyslp@gmail.com.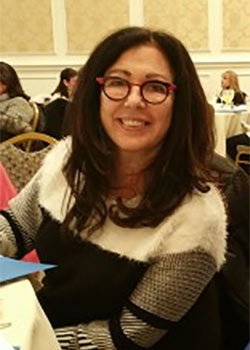 Deborah Chassen, M.Ed., CCC-SLPb – WSHLA – Treasurer
Deborah has been a certified and licensed speech-language pathologist for over 32 years. Deborah has a large private practice in New Rochelle, servicing a broad population of patients from 2-90 years old. Debbie earned a Master's degree from the Northeastern University in Boston. She has published the game, Synpax, which teaches children and bilingual students the grammatical features of language. In addition, she is now creating apps with Rainbows End already in the app store. Her newest creation, Language in Motion (LIM) will be available shortly. Her practice serves Westchester County, Connecticut and the Bronx and accepts most insurance plans, and additionally is a CPSE provider for Westchester county. Contact info: 914 576-2729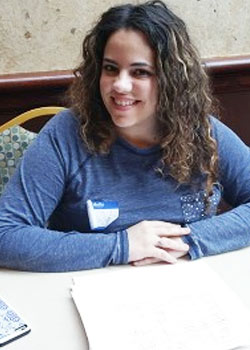 Amanda DeAlem-Arredondo, MS, CCC-SLP, TSSLD-BE – WSHLA's CEU Administrator
In this position, she coordinates with ASHA all of WSHLA's program approvals. She earned a Master of Science in Speech Language Pathology from New York Medical College. In addition, she earned a Bilingual Extension Certificate at Teachers College, Columbia University. She speaks Spanish and Portuguese. Amanda is employed as a public school speech-language teacher and offers private therapy to children after school hours in Westchester. To contact Amanda please email her at: ADeAlem@gmail.com.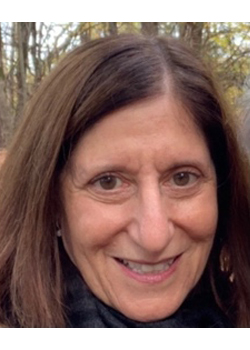 Elaine Dolgin-Lieberman, MA, CCC-SLP – WSHLA Secretary
Elaine is a pediatric speech language pathologist in private practice, with special interest in treating children with motor speech sound disorders. She is a member of the Apraxia Kids Professional Advisory Council and a graduate of the Apraxia Kids Intensive CAS Training (2011). She is recognized by Apraxia Kids as having Advanced Training and Clinical Expertise in Childhood Apraxia of Speech. Elaine is a graduate supervisor and clinical instructor in the Graduate Communication Disorders Program at Mercy College in Dobbs Ferry where she teaches an annual summer elective on Childhood Apraxia of Speech. Elaine has provided workshops on evidenced- based therapy strategies locally and at Apraxia Kids National Conferences on Childhood Apraxia of Speech.  Elaine can be reached at elainedolginlieberman@gmail.com.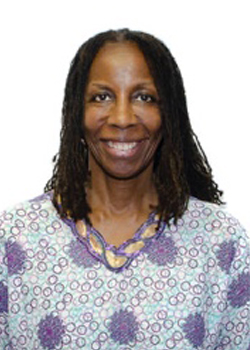 Cheryl Small Jackson, M.S. CCC-SLP –  Program Committee Member
Cheryl has been a certified and licensed speech and language pathologist for over forty years.  During that time she has had a deep commitment to helping children and adults around the world find their voices to become better communicators. Cheryl received her Masters Degree from Teachers College.  She is one of 42 PROMPT instructors in the world and is also certified in LSVT.  For the last ten years Cheryl has travelled to different countries in Africa to offer training workshops for health care professionals as well as evaluate and treat children with communication challenges.  Cheryl can be reached at; cheryl@csjinc.com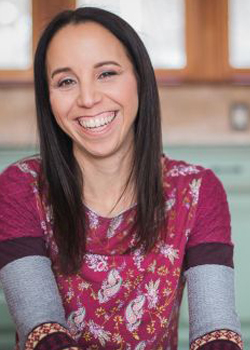 Rebecca Eisenberg, MS, CCC-SLP – Program Committee Member
Rebecca is a speech-language pathologist, certified autism specialist, board certified telepractice specialist, children's book author and instructor. She currently works at WIHD in Valhalla as part of their assistive technology team.  She has worked since 2001 with both children and adults with varying speech and language delays and disabilities with complex communication needs.  She works in variety of contexts including public and private schools, outpatient clinics and homes targeting communication with both children and adults who have complex communication needs. She also provides staff training to improve implementation in the classroom and provides AAC parent coaching sessions both in person and virtually through a variety of platforms.  Rebecca can be reached at becca@gravitybread.com.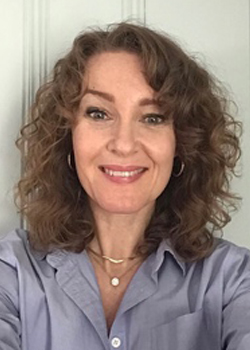 Kelly Dwyer, MA, CCC-SLP – Program Committee Member
Kelly is the owner of K.D. Speech Pathology, P.C., located in southern Westchester County.  She has been a licensed and certified speech-language pathologist for 24 years.  Kelly specializes in early childhood speech, language, and literacy development.She was recently presented the Award for Continuing Education (ACE) by the American Speech-Language-Hearing Association.  The ACE is a formal recognition of professionals who have earned at least 70 continuing education hours in a 3-year period.  Kelly's passion for learning is driven by a desire to help her students communicate.  In her free time, Kelly loves to read, cook for family and friends, and go on nature walks with her husband and three children. Kelly can be reached at kellyspeechtherapy@gmail.com.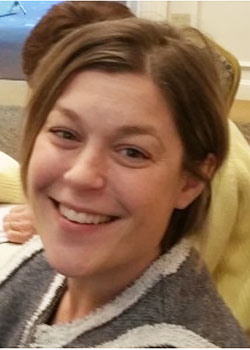 Hillary Rosenberg M.S. CCC-SLP – Program Committee Member
Hillary is a speech-language pathologist in practice for over 14 years. She lives in Yorktown and has 2 children. She received her master's degree in communication disorders from Boston University. She is currently the supervisor of speech-language pathology of the Westchester division of Los Ninos Services, Inc. She specializes in early childhood development and currently serves the birth to 5 population through both private and state funded programs. She has also developed and implemented parent education and developmental outreach programs for a number of community organizations throughout Westchester County.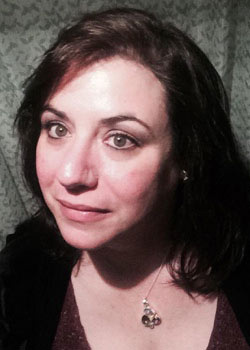 Gail Gaiser M.A., CCC-SLP -Program Committee Member
is a Speech-Language Pathologist with experience over the past 30 years that includes working with preschool to high school age students with language impairments. She began her career at Greenburgh 11 UFSD and later worked at the Windward School. Gail then spent several years as a speech and language pathologist at the Alcott School working with children ages 2-5. She later became Alcott's related services coordinator and supervising speech pathologist. Her private practice started in 1997 and continues through the present. Gail was the co-founder and co-director of Pathways School, a school for students on the autism spectrum and with other neurological impairments for 15 years. She currently works as a speech and language pathologist at Eagle Hill School in Greenwich, Ct.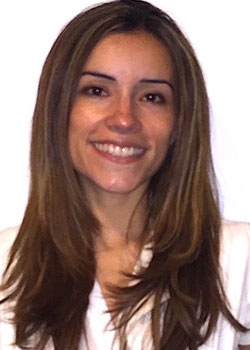 Syndy Margot M.S. CCC-SLP -Program Committee Member
Since graduating from Teachers College, Columbia University in 2004, Syndy has practiced as a pediatric speech-language pathologist. From working with Spanish-speaking families at a children's hospital in San Diego to servicing private schools in Switzerland, she has been able to gain exposure to a wide range of speech and language disorders while developing a deep appreciation for cultural and individual differences. She enjoys targeting social skills, reading comprehension, memory, and early speech/language development with a fun and multi-sensory approach to learning. Her therapy includes elements of PROMPT, Hanen, SIPT, and Lindamood Bell. Additionally, she has a newfound interest in nutrition and feeding, and she has recently completed the Sequential Oral Sensory Approach to Feeding course. Syndy is the newest member of the WSHLA board and she is excited to help promote multi-disciplinary networking and continued education. Syndy may be reached at syndymargot@gmail.com.