About WSHLA
WSHLA enjoys the benefits of a large Board of Directors comprised of SLPs and AUDs who give their time and expertise to the professions and to our community. Below are pictures and bio sketches of each current Board member. We meet 4-6 times per year to plan programs, share professional tidbits, and generally enjoy each other's company.
You can join us! Do you want to be a part of WSHLA's present and future? Email us and help with programs, events, or just come to a meeting and hear what we have to say. Or submit an entry for our website blog! Members are always welcome.
Board of Directors: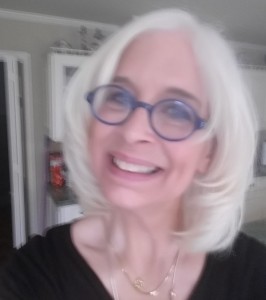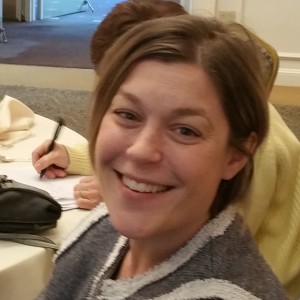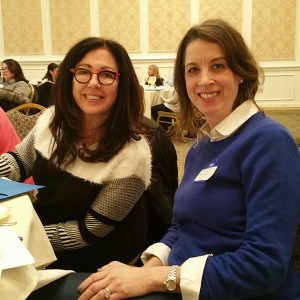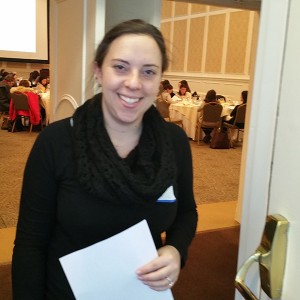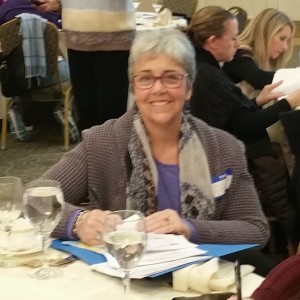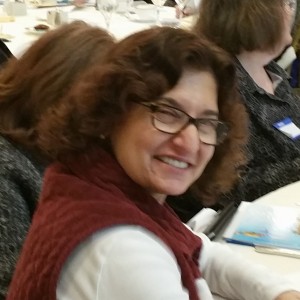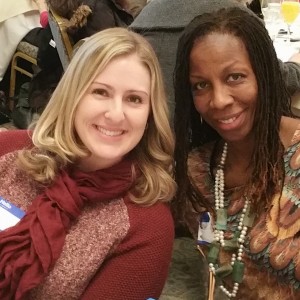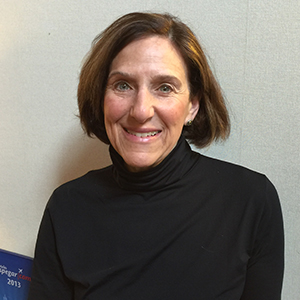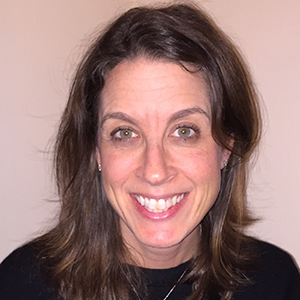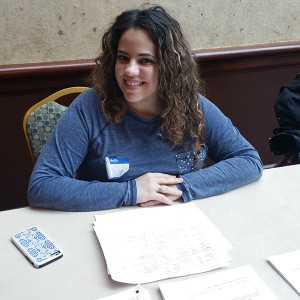 Frances Scheffler, PhD, CCC-SLP, President of WSHLA, and the director of SpeechDocFran, PLLC, has been a certified and licensed speech-language pathologist for over 30 years. She is a published author, former researcher, and retired assistant professor. Her private practice offers home visits in Westchester County and in-office therapy in White Plains and in Rye, NY to children and adults with communication delays and disorders. In addition, she offers confidential consultations to corporate clients on public speaking techniques, accent modification, or other interpersonal communication challenges. Dr. Fran earned a Doctor of Philosophy (Ph.D.) from the Graduate Center of the City University of New York, and a Master of Science (M.S.) degree from Teachers College, Columbia University. She can be reached through her website at www.SpeechDocFran.com.
Hillary Rosenberg M.S. CCC-SLP, WSHLA Vice President, is a speech-language pathologist in practice for over 14 years.  She lives in Yorktown and has 2 young children.  She received her master's degree in communication disorders from Boston University.  She is currently the supervisor of speech-language pathology of the Westchester division of Los Ninos Services Inc  She specializes in early childhood development and currently serves the birth to 5 population through both private and state funded programs.  She has also developed and implemented parent education and developmental outreach programs for a number of community organizations throughout Westchester County.
Deborah Chassen, M.Ed., CCC-SLP, WSHLA treasurer, has been a certified and licensed speech-language pathologist for over 32 years. Deborah has a large private practice in New Rochelle, servicing a broad population of patients from 2-90 years old. Debbie earned a Master's degree from the Northeastern University in Boston. She has published the game, Synpax, which teaches children and bilingual students the grammatical features of language. In addition, she is now creating apps with Rainbows End already in the app store. Her newest creation, Language in Motion (LIM) will be available shortly. Her practice serves Westchester County, Connecticut and the Bronx and accepts most insurance plans, and additionally is a  CPSE provider for Westchester county. Contact info: 914 576-2729
Lauren Albert M.S. CCC-SLP TSSLD is a certified and licensed speech-language pathologist and WSHLA's Board Secretary with responsibilities that include taking board meeting minutes, coordinating the annual member breakfast and CEU events, and developing partnerships with organizations that support our profession, such as Super Duper and Lakeshore Learning. She has a B.A. in psychology from the University of Maryland, an M.S. in communication disorders from Mercy College, and an M.B.A from Baruch College. She currently works at Eagle Hill School in Greenwich Connecticut, a school for students with learning disabilities, where she works with students ages 6-15 years old. Her previous experience was at the center-based Alcott preschool in Scarsdale, New York where she worked with children who received services through early intervention and CPSE.  . Lauren resides in Westchester and has two teenage children. She can be reached at laurenalbert@yahoo.com.
Amanda DeAlem-Arredondo, MS, CCC-SLP, TSSLD-BE, is WSHLA's CEU administrator. In that position, she coordinates with ASHA all of WSHLA's program approvals. She earned a Master of Science in Speech Language Pathology from New York Medical College. In addition, she earned a Bilingual Extension Certificate at Teachers College, Columbia University. She speaks Spanish and Portuguese. Amanda is employed as a public school speech-language teacher and offers private therapy to children after school hours in Westchester. To contact Amanda please email her at: ADeAlem@gmail.com.
Nancy Datino, AuD CCC-A/SLP, WSHLA Co-Membership Chair, is the owner of Audiology and Speech Solutions, P.C. She has over 30 years of experience helping people with hearing loss, speech and language disorders, and auditory processing disorders (APD) through technology and therapeutic interventions. Nancy's previous work experience includes employment at The League for the Hard of Hearing, Albert Einstein College of Medicine, Hudson Valley United Cerebral Palsy, and NY School for the Deaf. She serves as an adjunct instructor at local colleges and universities.  With a lifelong passion for helping individuals overcome their communication challenges, Dr. Datino has contributed significantly to the field through her clinical work and her presentations at state and national workshops.
Alaina DiGioia, M.S. CCC-SLP, WSHLA Co-Membership Chair, has been a certified and licensed speech-language pathologist for the past 7 years. Alaina received her Master's degree in Communication Disorders from Mercy College and also earned a Master of Science in Early Childhood Education from Pace University. She currently lives in Mount Pleasant and provides speech and language services to a wide range of children with a variety of needs. Alaina is PROMPT trained and provides services for children in local preschools and homes. She accepts Early Intervention, CPSE and private therapy cases. Alaina's areas of interest include articulation, phonology, apraxia, dysphagia, and auditory processing disorders.
Cheryl Small Jackson, WSHLA's Nominating Chair, is a board-certified speech-language pathologist and one of 42 PROMPT Instructors worldwide. She is the Founder and Executive Director of The Center for Small Jewels, and the Founder of the Jewels Institute, a not for profit organization devoted to offering innovative programs, scholarships and training programs for at risk and special need individuals. Cheryl' s successes and passions have earned her a reputation as a caring individual who works with children and adults with autism, motor speech disorders, language learning difficulties, and feeding challenges. Since 2010, Cheryl has been helping children in Africa to find their voices by training parents, paraprofessionals, and speech and language pathologists. Contact Cheryl through her website at www.csjinc.com , at her New Rochelle office 914-632-9109 or her Greenwich, Connecticut office (Waverly Group) 203- 622-8600.
Diana Hughes, WSHLA Special Events Coordinator, received her Bachelor's degree in Elementary Education and Special Education from St. Thomas Aquinas College in Sparkill, NY and received her Master's degree in Speech-Language Pathology from Mercy College in Dobbs Ferry, NY.  She is also a certified Teacher of Students with Speech and Language Disabilities (TSSLD). Diana has been a certified and licensed speech-language pathologist for the past 7 years.  She provides treatment to children with a variety of disorders in early intervention, preschool and school age children in schools, home care, and clinic settings in Rockland and Westchester. She has also received PROMPT training in order to expand her therapeutic strategies to incorporate into treatment.
Jaclyn Israel, M.A., CCC-SLP, WSHLA's Program Committee Member, is a New York State licensed and ASHA Certified speech-language pathologist in private practice in New Rochelle. She received her BA and MA degrees from Northwestern University.  Her extensive experience includes work in school, hospital and business settings. Jaclyn diagnoses and treats both children and adults that present with delayed language, articulation, dyspraxia, dysarthria, dysfluency and aphasia. She works closely with orthodontists, whose patients require myofunctional therapy for tongue thrust. Jaclyn has presented at the ASHA National Convention, spoken to parent groups and taught public speaking and accent correction classes. Contact her at  914-633-3156 or by email jisraelslp@gmail.com
Meta Rosenberg – Levi, MS, CCC, WSHLA's Program Committee Member, has been a certified and licensed speech and language pathologist for over 40 years. She completed her graduate training at Teachers College, Columbia University. Meta has extensive experience working with a range of populations in a variety of treatment settings (e.g. hospitals, nursing homes, schools, private practice).She has taught and supervised future practitioners both at the undergraduate and graduate level. Meta specializes in working with pre-school through middle school youth. Currently, she works part-time in a Riverdale private school and maintains a practice in Southern Westchester where she has resided for over twenty years.
Past Presidents:
Gloria Strauss
Lynn Pravda
Rosemary Butti
Colleen Houston
Leslie Dowling
Jay Lucker
Jerry Vallin
Dennis Hampton
Nancy Deland
Anita Kraft
Bernice Feldman
Bonnie Rubin
Carol Compton